The cell biology laboratory offers a wide range of services ranging from tissue-specific cell isolation to reprogramming and differentiation of hiPS. All materials used as well as being of the highest quality are tested before entering the production cycle. The techniques used have been developed, standardized by our staff over the years and are constantly improved and perfected thanks to the continuous updating of our staff through participation in training courses, seminars and internships. In addition to offering technical and scientific advice, the laboratory is able to develop services built according to the specific needs of the customer.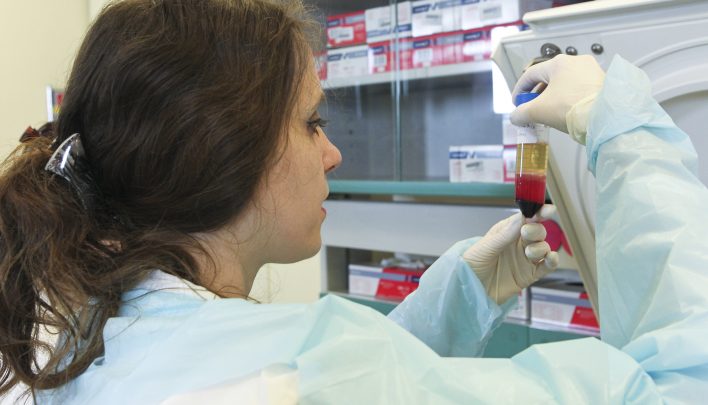 Isolation and lymphoblastoid line creation from blood
Mononuclear blood cells are isolated by concentration gradient and then immortalized using Epstein-Barr virus. The lymphoblastoid line is expanded in the absence of antibiotics until enough cells are obtained for freezing. The cells are frozen in the presence of DMSO in heat-sealed cryovial and through a controlled freezing ramp. Before being distributed, the stock is subjected to a strict quality control which verifies its viability and the absence of bacterial, fungal and mycoplasma contamination. The identity of the line is also verified by genotyping.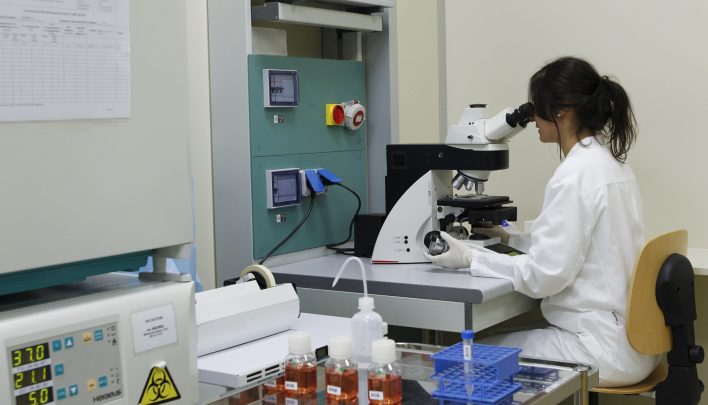 Quality control, characterization and expansion of a cell line for third parties
In this service BioRep aims to satisfy any customer request. For example, it is possible to test the quality of any type of cell culture through vitality tests by thawing and/or maintaining the culture in vivo; or it is possible to test its sterility by maintaining the culture in vivo in the absence of antibiotics and inoculating it in specific media for the identification of bacterial and fungal contamination, as well as specific controls for hiPS cells such as genomic stability, proliferative capacity and pluripotency.
In addition, it is possible to perform specific tests for the identification of mycoplasma contamination such as RT-PCR, Hoecst staining and growth on specific soils. In addition to the above mentioned quality controls, it is also possible to create a stock that meets all customer requirements (number of ampoules and cells, type of cryoprotectant, etc.).
Expansion of adult, fetal and tumor stem cells
Thanks to its highly specialized staff and the experience gained over the years, BioRep also offers a service dedicated to stem cells. In this case, in addition to the classic quality controls (vitality and sterility), the cells can be tested for their staminality, through the verification of specific markers, or they can be subjected to differentiation tests. BioRep also offers a karyotyping service in collaboration with a qualified partner. Depending on requests, the cultures can be expanded for the exclusive use of the customer or made available to the scientific community.
BioRep is committed in this case to carry out the distribution and to follow the recipient step by step both as regards the resolution of any bureaucratic and technical problems. Each single clone is also sent together with a detailed data sheet and the technical staff offers continuous support for any need.
Generation of hiPSCs by episomal vectors
BioRep provides the reprogramming service of somatic cells (PBMC or fibroblasts) in iPS. Samples can come from both healthy donors and carriers of specific diseases (e.g. Parkinson's, Alzheimer's, ALS, diabetes, etc.). Each cell line created is subjected to different quality controls including sterility, genomic stability, proliferative capacity, pluripotency through in vitro differentiation of embryonic germ leaflets and expression of specific markers through molecular and immunohistochemical analysis.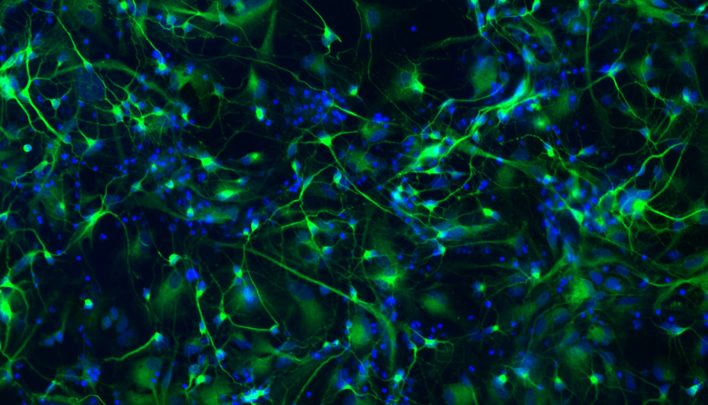 Differentiation of hiPSCs
According to the different needs of the customer, BioRep is able to offer a differentiation service of hiPS cells into different types of cells. Also in this case the cell line obtained will be subjected to different quality controls such as the expression of specific markers through molecular analysis and immunohistochemistry.